A Trip To The Fonda: The World Domination Tour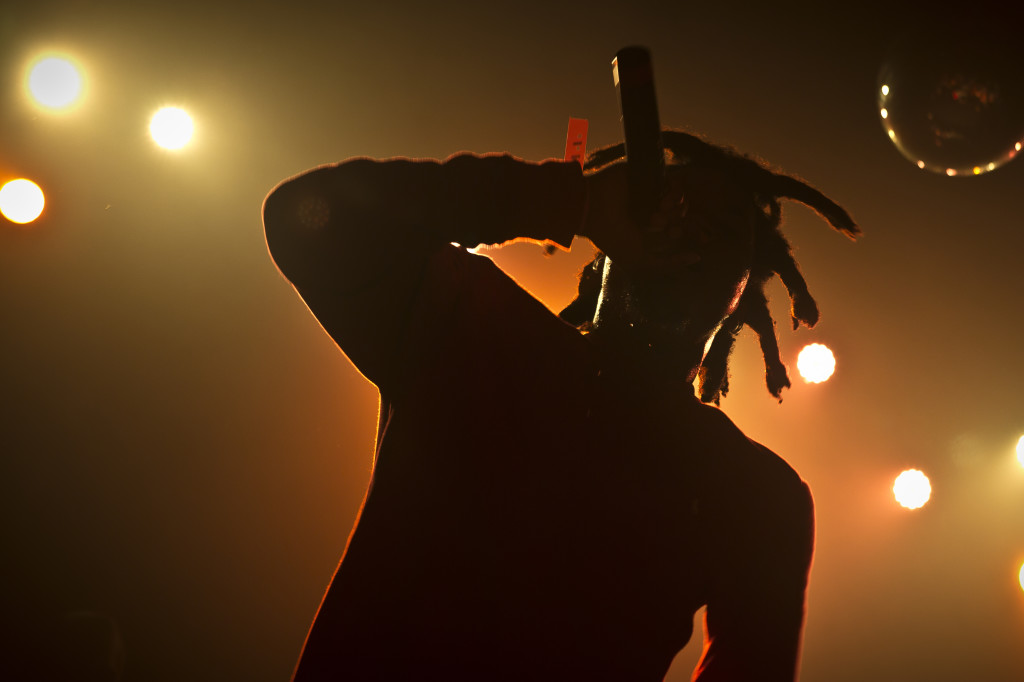 **A note from the author, this event happened in July of 2015. A tragic Google drive mishap (that was all my fault) resulted in the photos vanishing for a while**
Back in June, I had the pleasure of catching Denzel Curry, Mick Jenkins, and Joey Bada$$ at The Fonda on the Los Angeles stretch of their "World Domination Tour."
Denzel's set list prompted periodic mosh pits in front of the stage as fans jumped up and down to programmed 808s. After dropping new material, the Florida rapper briefly brought The Underachievers out before the moment many in the audience had been waiting for.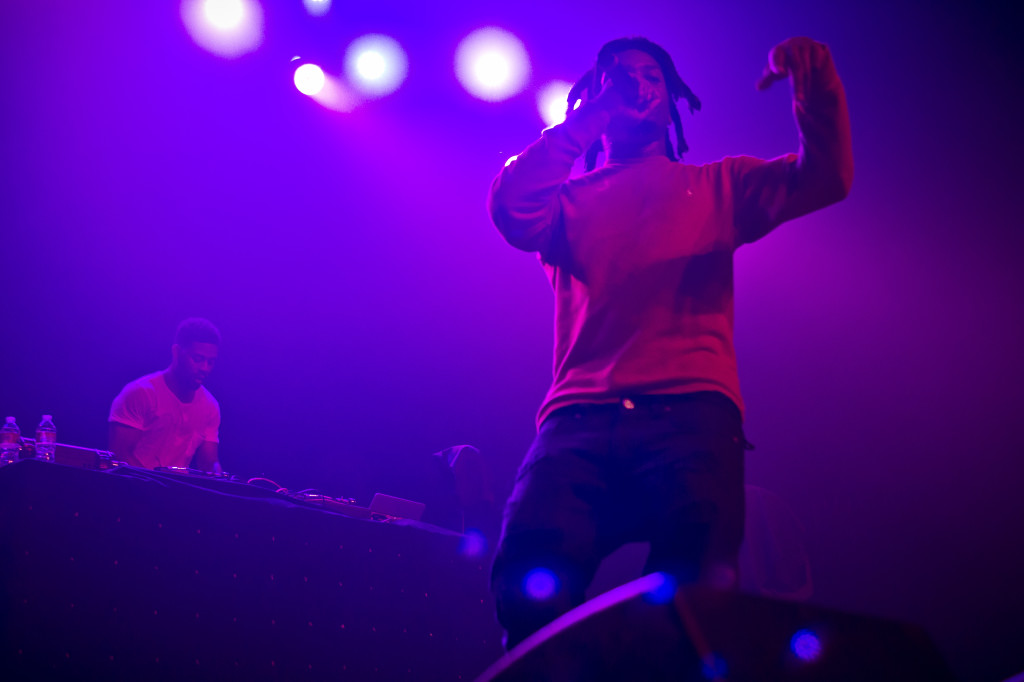 The lights turned red as the familiar sound of "Threatz" came over the speakers. I braced myself. As "Threatz" began, Denzel Curry experienced a minor microphone problem, temporarily lowering the anticipation, but with a switch of the mic, Denzel came back in full effect, delivering a performance that had the entire venue jumping with the highest energy of the evening.
After a few more tracks, Denzel's set ended, and the audience dispersed. The downtime didn't last long however, and before I could grab my photographer a beverage, the curtains opened and the crowd reset. Mick Jenkins hit the stage performing "The Rain," a Kaytranada produced track that set the mood perfectly for this hydration-themed set.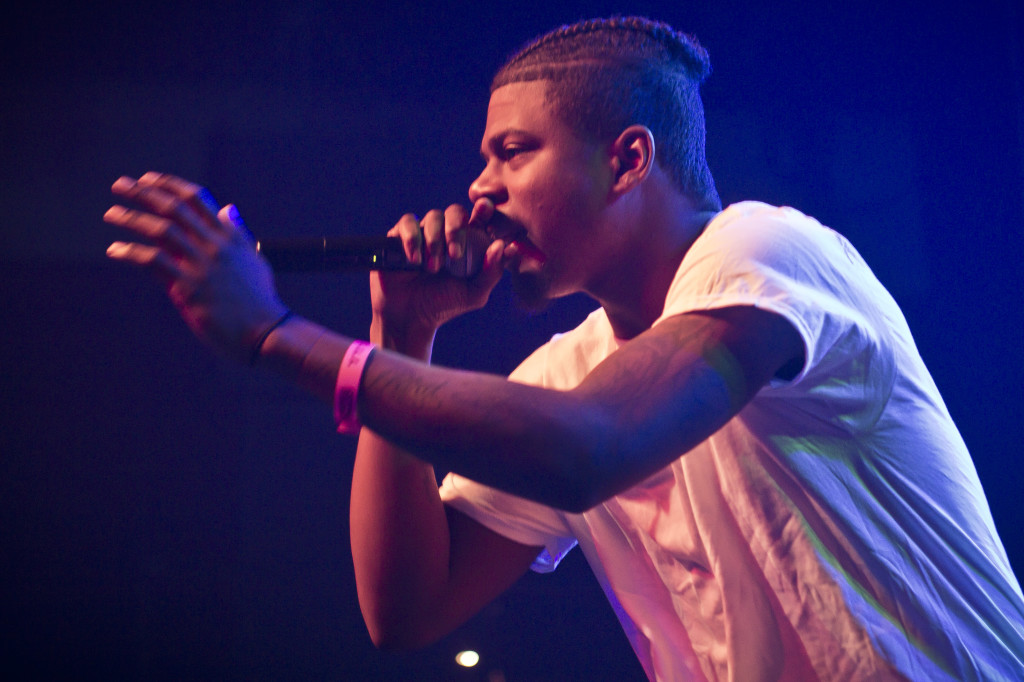 TeamSupreme's Great Dane and Mr. Carmack were enjoying the performance right next to me, and after chatting for a couple minutes, I returned my attention to the show, which was becoming increasingly wet as the MC threw water into the crowd.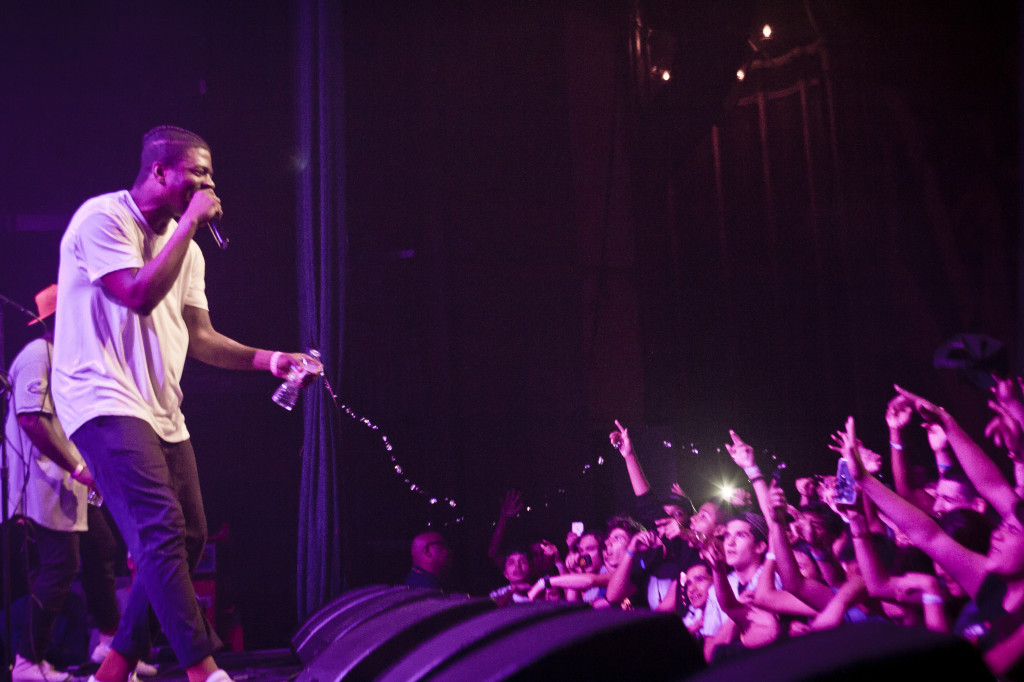 Joey Bada$$ did not disappoint. Rapping every bar, Joey spit rhymes acapella as well as over beatbox percussion and instrumentals. Following "World Domination" from 1999, Joey brought BJ the Chicago Kid for "Like Me" before entering a call-and-response freestyle with the Chicago singer.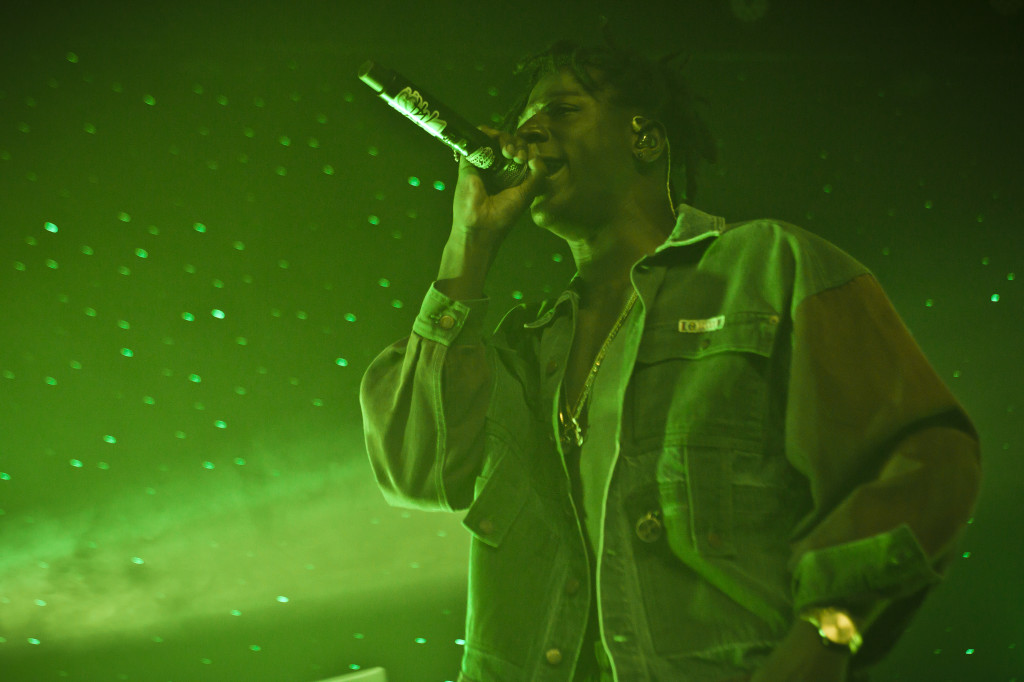 If that wasn't enough, Ab-Soul took the stage to perform "Terrorist Threats" with the audience rapping along for both Ab and Danny Brown's verses of the song.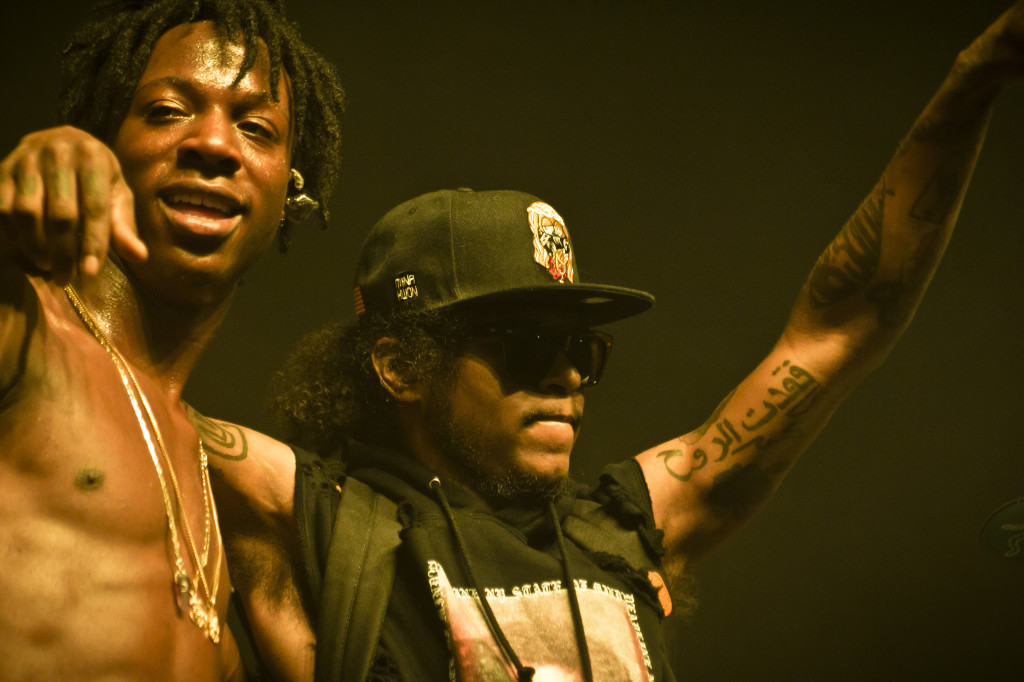 Despite the energy of the room, Joey Bada$$ turned to a somber note as the show came to an end. Joey eulogized his late friend and rap associate, Capital Steez, in a touching address about how much Steez meant to him. In honor of the MC, Joey and the Pro Era crew had the entire crowd keep quiet for a moment of silence while the audience held their lighters in the air with solidarity.
After the moment had passed, Joey performed "Like Water," a track that had posthumously been dedicated to Capital Steez.  The emotion behind this performance was far different than Joey's other songs. There was a seriousness in each verse that really let the crowd know how much Steez meant to this team.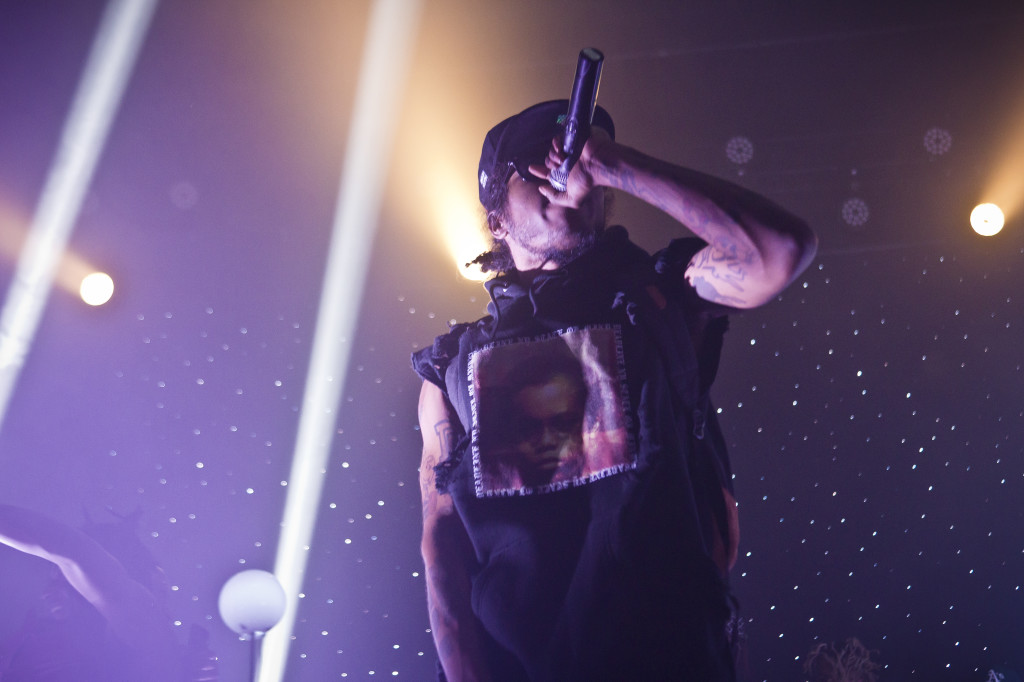 However, wishing to end the show on a lighter note, Joey Bada$$ brought out The Underachievers, who performed several songs alongside Joey to help close the show. The event had been a spectacular demonstration of genuine rap talent. No backing vocals. No autotune. No gimmicks. Just old school rapping one bar at a time. All three MCs know how to work a crowd, and I have nothing but praise for the World Domination tour.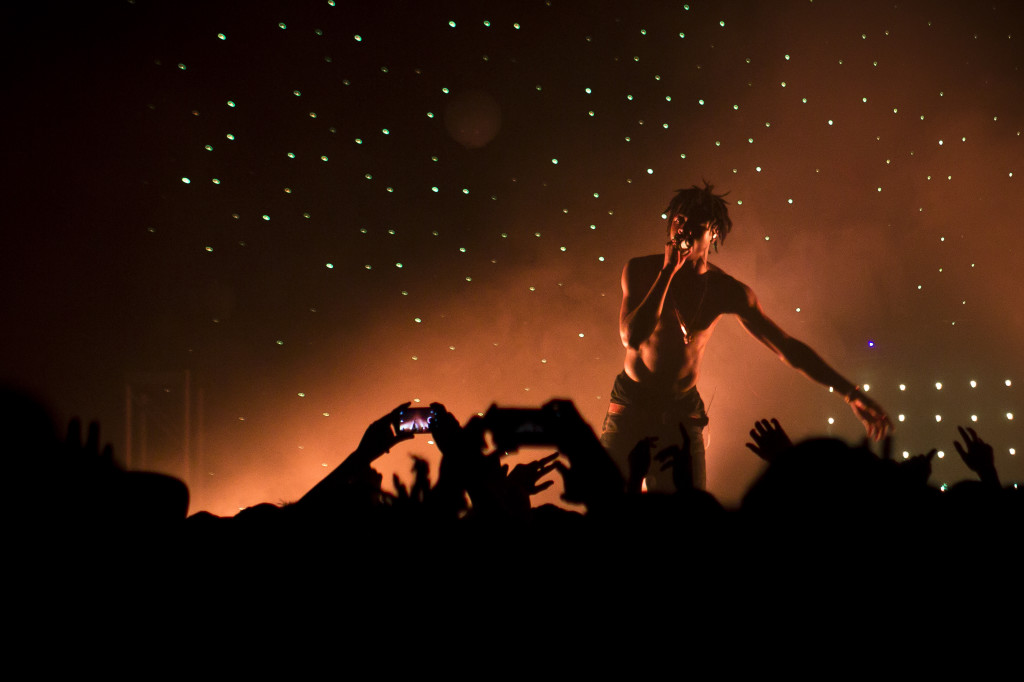 All photographs by Philey Sanneh.